At TwiloPR, we are huge advocates of social media advertising. Since these mediums are new and underutilized, they remain very inexpensive and effective, even for the smallest budgets. Contact us today to get started with your social media advertising campaign! Visit
www.twilopr.com
for more info.
Should You Advertise on Facebook, LinkedIn or Twitter?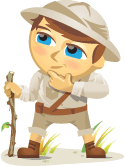 Are you wondering if it makes sense to advertise on your favorite social network?
Facebook
,
Twitter
and
LinkedIn
all have different demographic profiles and use cases that may provide good advertising opportunities.
All three platforms are also developing new and innovative ways to target advertising messages, based on the overwhelming amount of data they possess about their users. Marketers should
explore the paid opportunities social networks offer
with as much thought and effort as they experiment with the "earned" and "owned" aspects that these networks provide.
Depending on your business objective, one platform will likely prove more useful than others. In this article, I will explore the functionality each provides and how you can
integrate the paid activity for maximum impact and return
.
Facebook Ads
Facebook's advertising platform
is by far the most developed and widely used of the three major social networks. Offering a self-serve platform very similar to the early
Google AdWords
interface,
Facebook advertising
is available to even the smallest businesses with the most limited budgets.
Because the platform is still developing and underutilized, prices remain low for clicks and impressions when compared with more mature channels like Google AdWords and online display advertising.
Facebook allows users to
target messages by a host of different criteria
, which are determined from users' profile information. Whether you want to reach 24- to 35-year-old women or 55- to 65-year-old men, people who like gardening or people who like jazz music, Facebook can deliver that demographic due to its scale and targeting capability.
Because much of the data Facebook has is of a demographic and interest level,
Facebook advertising is very effective at B2C targeting
. It also offers geographic targeting, which works well for metro areas and cities, but is somewhat lacking if you want to target rural areas specifically. Facebook advertising is relatively ineffective for B2B advertising, because the information it bases its targeting on is largely of a personal nature.
Facebook also allows users to
run ads to attract "Likes"
on their pages, which can help you grow your community on Facebook into a business asset. Paying for Likes can help your "owned" messages on Facebook reach a wider audience, and can be a prudent investment if managed closely. Before running Facebook ads to acquire Likes, however, it is very prudent to
think through in rough terms the value you think you can obtain from having that line of contact with individuals
.
LinkedIn Ads